Connecting With Educators
Find this page at:
go.ncsu.edu/readext?702343

Nash County 4-H has a long history of working with teachers in providing hands-on enrichment opportunities for their students. In an effort to support our local teachers, this page is developed to provide information on how to obtain our school enrichment kits and curriculum as well as provide 4-H virtual resources to compliment the academic need for students.
Spring 2021 Nature Adventures
School Based Virtual Program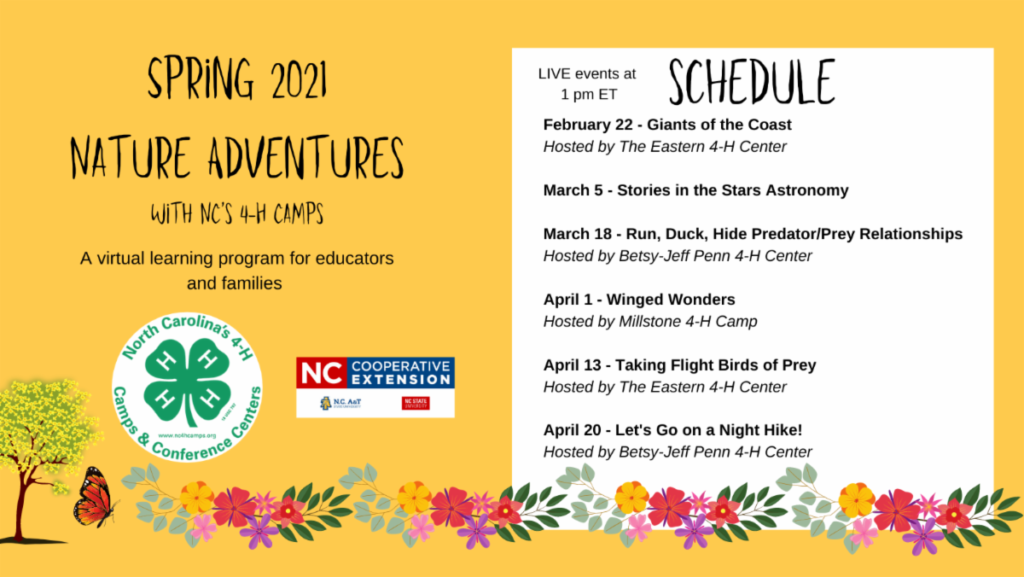 Nature Adventures is a 6-part series of 45-minute educational sessions for the spring semester developed and taught by professional Environmental Educators from North Carolina's premier 4-H Camps. This program is provided for FREE for teachers and families. Check out the session schedule below. All programs are aligned with the North Carolina Standard Course of Study (forthcoming) and are presented live over Zoom. Can't make the live event? Register for the recording and go at your own pace! Register an entire class or individual students. To register for the upcoming series, visit the Registration Information link below. 
Registration Information on Eventbrite
---
2020 4-H STEM Challenge: Mars Base Camp
Through a generous donor and other contributors, Nash County 4-H has worked with 5th grade teachers to provide FREE Mars Base Camp family kits. The race to land humans on Mars is on! The 2020 4‑H STEM Challenge will explore sending a mission to Mars with the activity, Mars Base Camp. Developed by Google and Virginia Cooperative Extension, Mars Base Camp is a collection of activities that teaches kids ages 8-14 STEM skills like mechanical engineering, physics, computer science, and agriculture.
Get Started with Insight from Mars
4-H STEM Challenge: Red Planet Odyssey Part 1 – Building Your Rover Video
4-H STEM Challenge: Red Planet Odyssey Part 2 Activity Overview Video
4-H STEM Challenge: Landing Zone Surveyor Activity Overview Video
When astronauts travel to space, they communicate every day with mission control about what they see and what they learn. This is your opportunity to imagine that you are the first human explorer on Mars. Think about the things you might discover and the questions your friends or family might ask about your mission.
Code your discovery in Scratch and share your animated story about something exciting you have discovered on the surface of Mars!
Teachers wanting to expand their students learning and play along too? 
Mars Base Camp Youth and Facility Guides
Virginia 4-H STEM CHALLENGE Resources
---
4-H Embryology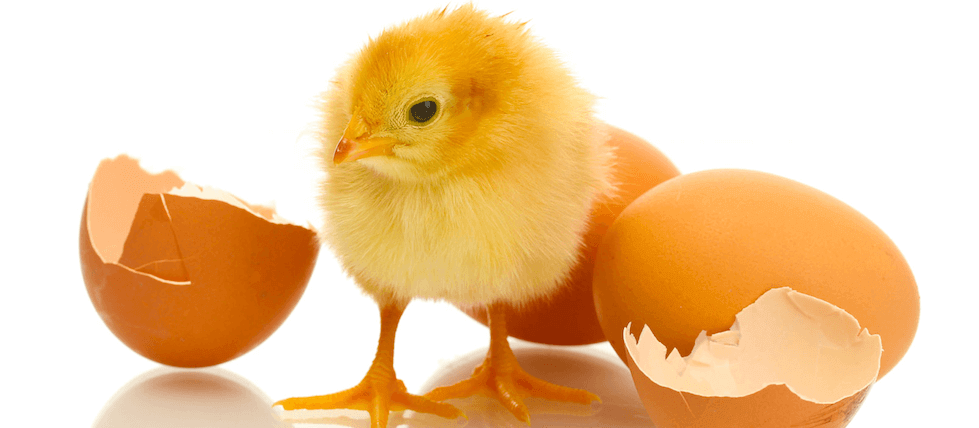 The 4-H Embryology Program is a long-standing 4-H program that provides children hands-on experience in the incubation period, and hatching of chickens. The incubation period takes a total of 21 days for the chicks to hatch. Our 4-H program has been working with our local public and private schools to provide teachers an opportunity to check out equipment at a minimum charge. Teachers receive basic training, detailed instructions, an incubator, heat lamp and a dozen of fertile eggs to hatch. Upon completion of the project, our office will pick up the supplies and baby chicks. This program is offered each spring with a choice of session 1 or session 2. Teachers are asked to contact our office during the month of January, February and March to sign up. We have limited supplies so don't wait too long.
---
N.C. Cooperative Extension GROW Box
A program of Garden fun for your family delivered to your door from North Carolina 4-H and the JC Raulston Arboretum at NC State University.
Science Exploration at Home
The Grow Box gives youth and their families the opportunity to explore their backyard or the natural spaces near them with guided activities designed to develop their science skills. You'll grow plants together, search for seeds, observe pollinators, and get creative with the hands-on activities in each box.
Every Two Months
The Grow Box will be delivered to your door packed with engaging, hands-on activities for your family. Inside you'll find plants or seeds, tools for outdoor exploring, an activity book packed full of information including plant profiles from the JC Raulston Arboretum's gardens and fun garden games, and other resources to document your garden adventures.
Seasonal Lessons
November's Grow Box program is on plant propagation.

Enjoy propagating plants by digging into succulents, houseplants and seeds! Youth will craft experiments with temperature and moisture, grow little plant babies, explore changing leaves and much more!
Estimated shipping date for November/December Box: November 16, 2020
Purchasing Options: The Grow Box can be purchased individually for $30/box – no need for a year-long subscription. Order one for the entire family or one for each child in your house. Just make sure to order by the required deadline to ensure that your family receives their box.
Only 75 boxes will be produced each rotation, so make sure to sign up early!
You'll be notified by email when the box ships so you know to watch the mailbox for its arrival.
We hope that during this time of a pandemic, this will bring North Carolina 4-H and the JC Raulston Arboretum to your doorstep.
Register for the GROW Box: Plant Propagation, Evergreens, Plant Producers and Pollinators through EVENTBRITE.
---
NC Steps to Health 
School Based Programs
Check out the programs that are available to your students. Several programs are updated to include virtual instruction provided by an Extension Educator. If you have any questions about these particular programs, please contact Regina Moseley at regina_moseley@ncsu.edu or call her at 252-459-9810.
---
4-H Kits Available to Check Out
(Stay tuned to learn how to check out kits)
National 4-H Youth Science Day Kits (Grades 4th – 8th) – Each of the National 4-H Youth Science links below provide videos that explains each project. Our kits include most of the items needed to complete the project in small groups. Due to COVID-19, we are working to make these kits for individual work where students and teachers would be responsible to sanitizing after each use. Some of the projects have PowerPoint presentations as a resource for teachers to use as a means of facilitation of the activity.
Rockets to the Rescue Introduction
Game Changers Table of Contents
Code Your World Table of Contents
Power of Wind Table of Contents
Hive Helpers Table of Contents
Magic of Electricity Table of Contents
In addition to the National 4-H Youth Science Day kits, we have other kits that provide a series of instruction for a particular topic that meets a specific grade level. You will find a list of those kits below. Many of these kits may need additional supplies provided by the student or teacher. Most of those items would be consumables that are not replaced in the kit.
Other 4-H Curriculum Kits Available
4-H Curriculum for K – 5th grade
4-H Curriculum for 6 – 8th grade
4-H Curriculum for 9 – 12th grade
Due to COVID-9, NC 4-H Youth Development has worked to create virtual learning opportunities for students. Teachers may find these virtual learning opportunities beneficial and accompany their lessons. You will find these videos available in the links below.
NC 4-H Spark Activities for Virtual Learning
The NC 4-H Youtube channel provides instructional videos available that can be used for any audience.
Virtual Local Food Resources for High School Foods II Class