Kids Day At the Market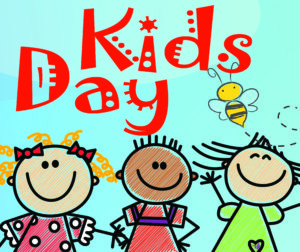 Connecting Kids to Nash County Agriculture
First Saturday of the Month
May through October
8:30 a.m. to 1:00 p.m.
Kids Day At the Market, presented by N.C. Cooperative Extension, Nash County Center, begins May 4, 2019, and will be held the first Saturday of each month, through October 5. These free events are open to the public and will run from
8:30 a.m. to 1:00 p.m. at the Nash County Farmers Market located at 1006 Peachtree Street in Rocky Mount.
Here's a perfect opportunity for kids to learn about the farming community in Nash County:
4-H Youth Development – Where Seeds Grow
Explore the World of Honeybees
Learn About Different Vegetables and Fruits
Piggy Bank Savings
Farm 2 Fork for Kids
Each month the events will feature information, demonstrations, activities, and games. Through these events, kids will have the opportunity to learn about our local farming community. We will share with kids what grows in our surrounding area to help them create a connection with local farming and an awareness of where our food(s) come from and how vital Nash County farming is to America.
Saturday, May 4, 2019
4-H – Where Seeds for Success Grow
The 4-H Youth Development program, established in 1902, is one of the largest programs for youth ages 5 to 18. 4-H engages youth to reach their fullest potential while advancing the field of youth development. The 4-H motto is  "To Make the Best Better" and through various programs, they learn leadership skills they can benefit from throughout their life. Bring the kids and explore what 4-H Nash County Youth Development has to offer.
Saturday, June 1, 2019
Honey Bees – Natural Honey Makers 
Did you know there are over 20,000 species of bees, but only honey bees make honey. Come learn about the sweet, delicious treat, they make and the remarkable system of organization they've developed. You'll get to see an observation hub and all the equipment they use in beekeeping. Plus, discover lots of fun facts about the queen, the workers and the drones and each of their special jobs that help make honey. Because this is such a busy time of year for the bees we are not able to disrupt their production and have a live hive at this event. 
Saturday, July 6, 2019
Let's Learn About Vegetables and Fruits
With so many foods available today kids will have a chance to learn about fresh local foods that are grown and harvested here in Nash County. Learn fun ways to eat healthy and the importance of fruits and vegetables and healthy eating.
Saturday, August 3, 2019
Piggy Bank Savings – The True Meaning of Savings
Details to follow.
Saturday, September 7, 2019
Farm 2 Fork for Kids – Part 1
Local Foods – Crops
Details to follow.
Saturday, October 5, 2019
Farm 2 Fork for Kids – Part 2
Local Foods – Livestock 
Details to follow.