4-H Teen Leader Summer Internship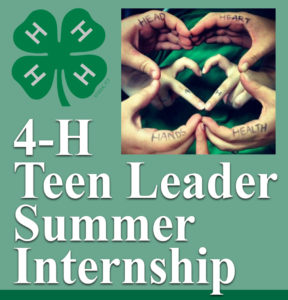 What is the 4-H Teen Leader Internship?
The purpose of the summer internship program is to offer teens an on the job experience as well as reference(s) for their first job. This internship experience will provide the hours needed for BETA, CTE, Jr. League, and other programs.