On the Lighter Side . . .
What are the most-Googled wildlife photos in your state?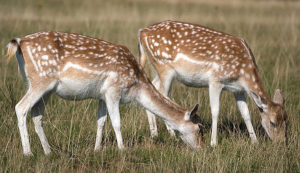 Are people more captivated by deadly local snakes, carnivorous mammals or venomous spiders?
It depends on where people live, according to new data from Google showing the top image searches for bugs and wild animals, state by state in the U.S. [10 Easy Ways to Help Wildlife, Every Day].
In some states, people searched for images of animals that were native to that region: Orcas were at the top of the list in Washington, and Washington's Puget Sound is home to a group of orcas known as the Southern Resident Killer Whale population, according to the U.S. Fish and Wildlife Service (FWS). Wolves were popular in several states, turning up as the most-searched animal in Montana, North Carolina, North Dakota, South Dakota, Utah, and Louisiana.
Read the full article.