Agritourism Marketing Cost Share Grant

Deadline March 16th
Apply today!
Farms that open to guests will share $100,000 for promotional projects.
Does your farm welcome visitors? The N. C. Department of Agriculture & Consumer Services is pleased to announce the 2018 Agritourism Marketing Cost-Share Grant opportunity. With the aim to position North Carolina as the world's top destination for Agritourism, the focus of this program is to share in the marketing investment required for farms to promote their individual Agritourism offerings under a collective Visit NC Farms brand.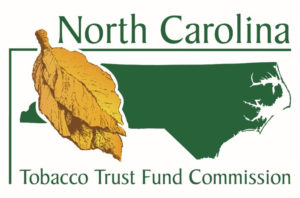 Through the generous support of the North Carolina Tobacco Trust Fund Commission, farms that include Agritourism activities in their farm's operating plans gain the opportunity to increase demand for farm experiences and attract more farm visitors with the potential to increase on-farm sales and overall farm value. These funds can be used for marketing materials and tools including e-newsletter subscriptions, graphic design, value-added product labels, professional directional signage, website development/renewal and many more options. Such tools should be used in conjunction with a clear marketing strategy, which will result in more visitors to the farm and/or increased revenue based on additional sales of value-added products and services.
This is a marketing cost share available to farms that welcome visitors. Farms will invest $1 for every $3 in grant money received for approved projects. For example, a $1,000 award will require a $250 farm investment. An award of $2,000 will require a $500, and so on. Partner projects involving a group of farms in a community are welcomed! Distribution of funds to individual farms or to a group of farms is dependent upon the number of applications received and the strength of the marketing projects with the goal to spread the funding to as many farms as possible.
Frequently Asked Questions:
May I review the application fully prior to completing it? Yes. Simply type in any single letter or number in the blanks to read through the online application prior to answering the questions.
Is a copy of my completed application available for printing or saving once the online application is submitted? It is suggested that once the online application is reviewed, plan to write and fine tune your answers, check word count and save your final answers in a Word document. Then, cut and paste the answers into the online application and save your file for handy reference later. If you have already submitted your application and wish to have a copy, please email Colton.Hall@ncagr.gov for assistance.
Clarification in the section titled, User Agreement. Question: Please acknowledge that you are not overdue on taxes/debts and have no conflict of interest with the NCTTFC. Yes/No
Clarification: By selecting 'Yes" you acknowledge that you are not overdue on taxes/debts and have no conflict of interest with the NCTTFC.
The farmer-friendly online application is now open until March 16, 2018.
Was the information on this page helpful?
This page can also be accessed from:
go.ncsu.edu/readext?514423