How Can Entrepreneurship Solve Food Insecurity?
2017 Nash County Farm-City Week Breakfast
Guest Speaker Dr. Kathleen Liang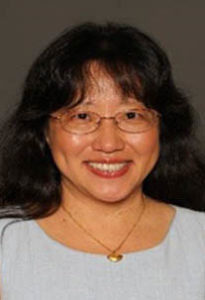 Dr. Kathleen Liang's record of scholarship and outreach includes: developing community entrepreneurship curriculum, receiving in excess of $5 million in grants to design and implement research across institutional disciplines; consulting with local and national producers, growers, farmers and entrepreneurs; development of a series of service and experiential learning programs that integrate science-based research and innovative teaching into outreach; and serving on various rural development, agricultural enterprise and small business development board and committees.
How can entrepreneurship solve food insecurity? Food insecurity has created substantial challenges for both rural and urban areas in North Carolina and around our country. This discussion will focus on explaining some myths about food desert and other gaps in our food systems. We will review several new initiatives offered by USDA and the Center for Environmental Farming Systems, particularly using entrepreneurship to motivate and engage stakeholders in problem-solving.