New Year's Resolutions…are they SMART?
Find this article at:
go.ncsu.edu/readext?388250
Many resolutions revolve around doing less: spending less, eating less, weighing less. These are all really great goals, but are they SMART? A SMART goal is Specific, Measurable, Attainable, Realistic and Timely.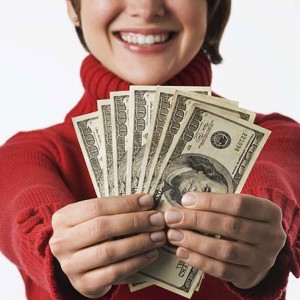 It is nearly impossible to break a habit without replacing it with something else. To say "don't snack , don't spend" is hard for our brains, we don't know how to do NOTHING.
So try this:
If you want to stop snacking while watching TV, replace snacking with an activity like knitting or crocheting to keep your hands busy.
Instead of going out for lunch, pack your lunch and walk for the 30 minutes that you saved by not leaving your work site and waiting in line.
Find someone with the same goal, develop better habits together.
Usually money related resolutions are the most popular, and this is really what I want to focus on.
Ask yourself what you are spending your money on. Does it have value? Are you spending on things or experiences? Experiences (vacations, events, retirement) tend to cost more, in general. They also tend to be lasting memories.
Make a goal to curb daily spending and save for experiences.
Make a concrete resolutions, a SMART goal: I will save $500 in six months for a family vacation.
It is Specific:  Save $500 for vacation.
It is Measureable: Each month I save $84/month or  $21/week (that is about the cost of one fast food meal eaten out with your family)
Is it Attainable? To make it so, write down everything you spend each day. You will be surprised how many little things add up: a morning coffee, lunch, a soda and snack in the afternoon.
Is your goal to save $500 Realistic? Tracking your expense will help you see where you can cut back and help you to plan better for those things you really need rather than just want. Many of us have a hard time determining what needed vs. what we just want. Take the time to evaluate each purchase.
Finally, for ALL goals, they need to be TIME BOUND. Make an end time for your goal, it could be the day that you leave for vacation. Then, take the time to really enjoy the experience of that vacation, and enjoy the thing that money cannot buy, time together.
Don't get to next December without reaching a goal, if so, .this year's resolutions will also be next year's. If you have questions regarding ways to save, contact Jayne McBurney, Area Extension Agent, Family and Consumer Sciences for Nash and Edgecombe Counties at 252-459-1405.